Enjoying a healthy smoothie for breakfast is a good habit.
Indeed you also love smoothies? What comes to your mind first when we imagine making smoothies? Surely, blender? Right!!
Blenders are necessary for making smoothies. But have you ever thought of making a smoothie without a blender?
Getting confused? Don't worry!
There is no need for a blender to make this. But how? I'm going to expose. Today I'm going to share How to Make a Smoothie Without a Blender, including all tips and tricks.
It's actually pretty easy to make smoothies without a blender. Here are some easy and quick ways to make smoothies without a blender, so you don't have to worry about any hassle.
So let's get started.
What Can I Use If I Don't Have A Blender?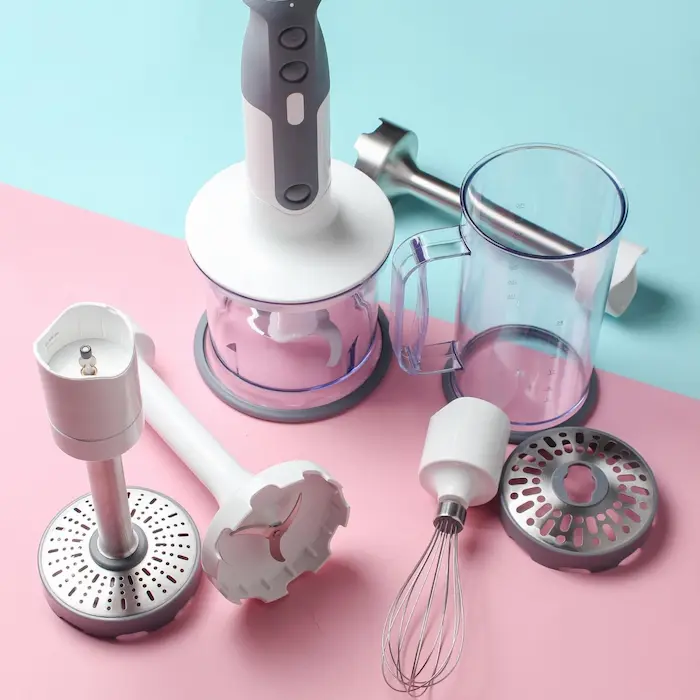 If you don't have a blender in your house, you can use a hand mixer, stand mixer, or immersion blender. A mixer can come in handy if there is no food processor in the house.
However, it is difficult to blend solid foods with a hand mixer or immersion blender. In order to achieve this, the user needs a high-powered blender or food processor.
Here are 5 alternatives to immersion blenders:
Hand mixer.
Stand mixer.
Electric whisk.
Chopper bowl.
Potato masher.
How To Make Smoothies At Home Without A Blender?
Blender-free smoothies may be an option when you're short on time or don't have a blender available. Simply choose the right ingredients, and you'll enjoy a tasty drink full of antioxidants, protein, and fiber.
Let's learn how to make a smoothie without a blender.
Step 1: Select Ingredients
As it won't be possible to break up firm fruits, try using the different soft fruits you have. This will make it easier to mash by hand. Moreover, consider using one or a combination of ripe fruits for your smoothie.
Take Very Ripe Fruits:
You should look for very ripe fruits if you want to make a delicious smoothie. Completely ripe fruit is the easiest and softest to blend without a blender.
Make your favorite smoothie without a blender by combining the following fruits.
Mango
Kiwi
Pears
Ripe Banana
Strawberries
Raspberries
Blueberries
Choose Soft Vegetables Or Vegetable Puree: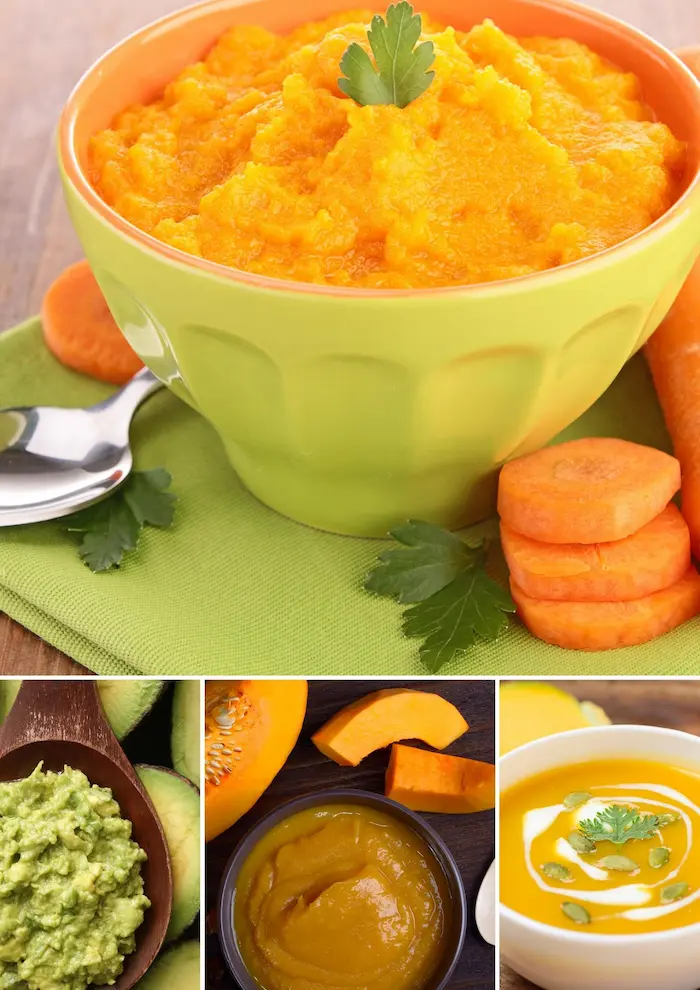 Despite the fact that it's quite challenging to blend most vegetables without a blender, you can use avocado since it's ripe and soft. Pureed vegetables, such as butternut squash, pumpkin, and carrot, can also be added to your smoothie to make it thicker and more colorful.
Remember to include a few spoonfuls of vegetable puree, such as pumpkin, butternut squash, or carrot.
You can also thicken your smoothie with pureed vegetables and brighten its color by adding them.
Add Proteins To Thicken The Smoothie:
For protein and a creamier texture, you will still need some filling ingredients in homemade smoothies despite using soft and ripe fruits.
You can add peanut butter, yogurt, or chia seeds if you like. Instead of peanut butter, you can use sunflower butter or tahini.
You'll get more protein and less sugar from these two alternatives, which is even better. However, if you want a super thick smoothie, use full-fat yogurt, preferably Greek yogurt.
If you want to control the flavor of your smoothie, you can use plain or flavored yogurt.
To Thin The Smoothie, Choose A Liquid:
Adding liquid to your smoothie isn't necessary, but it's better to add healthy liquids for a creamy result. To make your smoothie sweeter and tastier, you can add milk, almond milk, soy milk, or fruit juice.
Various juices may be used, such as grape juice, apple juice, pineapple juice, or orange juice.
Add Protein Or Flavor Powders: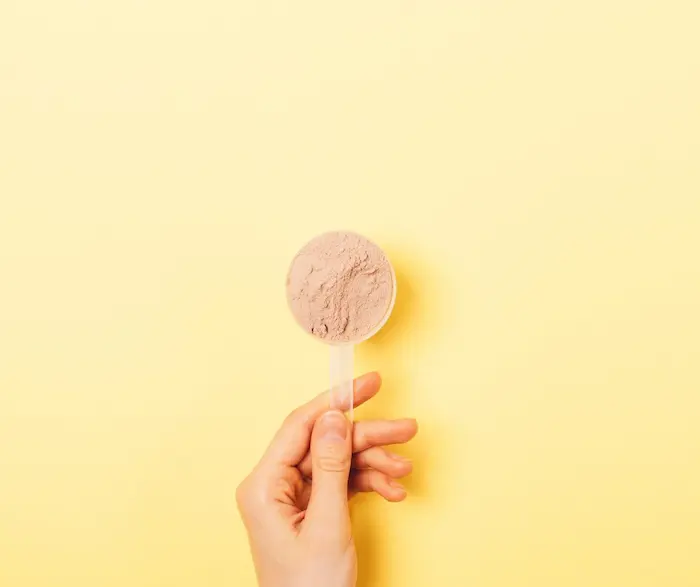 Add extra flavors or protein powders to your smoothie to make it your own. When adding protein powder, follow the manufacturer's recommendations. If you want to add flavors, consider using:
Cocoa powder
Matcha powder
Maca powder
Spices such as nutmeg, cinnamon, or turmeric
Step 2: Smoothie Combination
The smoothie you make without a blender can be combined in various ways. To begin with, make sure your fruits and vegetables are in good condition. Follow these steps, and the rest will be easy!
Mash Soft Fruits And Vegetables: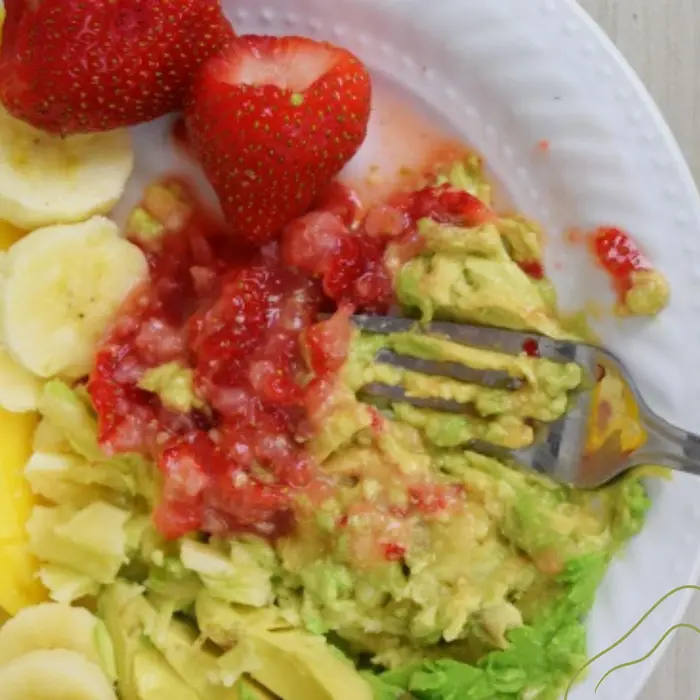 The first step to making a smoothie is to rinse all the ingredients. Then, peel the fruits and vegetables and put them in a large bowl as much as you want.
Once the ingredients are smooth, use a fork, spoon, or potato masher to mash them. You should be aware that the pureed fruit and vegetables may contain some small lumps.
Combine Mashed Ingredients With Smoothie Powder Of Your Choice
Using powders of your choice, mix the mashed ingredients.
Mix your protein powder and thickeners together until dissolved. Then, mix everything until it is well combined.
Mix mashed strawberries and bananas with yogurt in a bowl if you want a strawberry banana smoothie.
Shake The Smoothie With Ice To Make It Foamy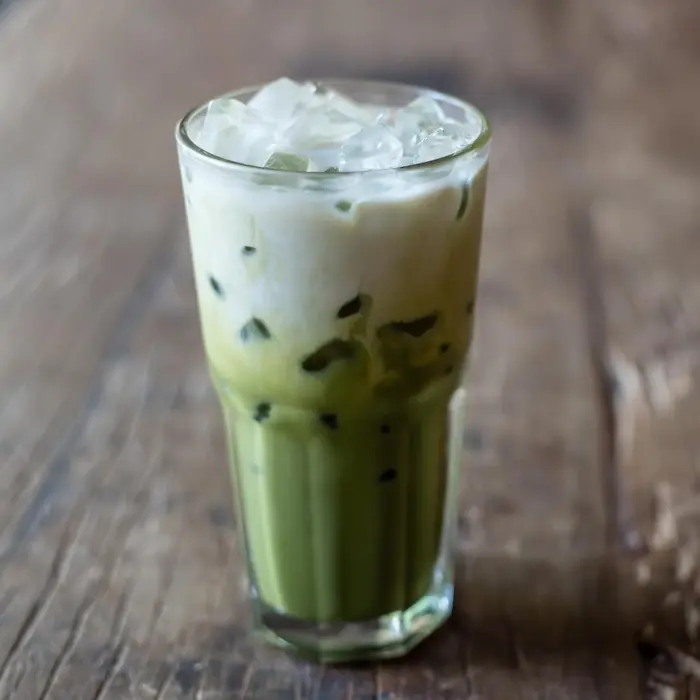 You can shake the combined smoothies with ice if you wish to drink a colder smoothie. To accomplish this, you need to add ice cubes and shake them well until it's dissolved completely.
For a frosty smoothie, mix crushed ice with the smoothie ingredients before serving.
To Adjust The Thickness Of Smoothie, Add Chosen Your Liquid:
Once you've combined all the main ingredients, taste and decide how thin you want it. If you want a thinner smoothie, shake 1 to 2 tablespoons of juice or milk until you reach your desired consistency.
If the smoothie isn't thick enough, add more yogurt or Chia seeds and stir well. You should wait a few minutes before drinking Chia seeds, as they take a few minutes to thicken.
Have A Cold Smoothie And Enjoy It: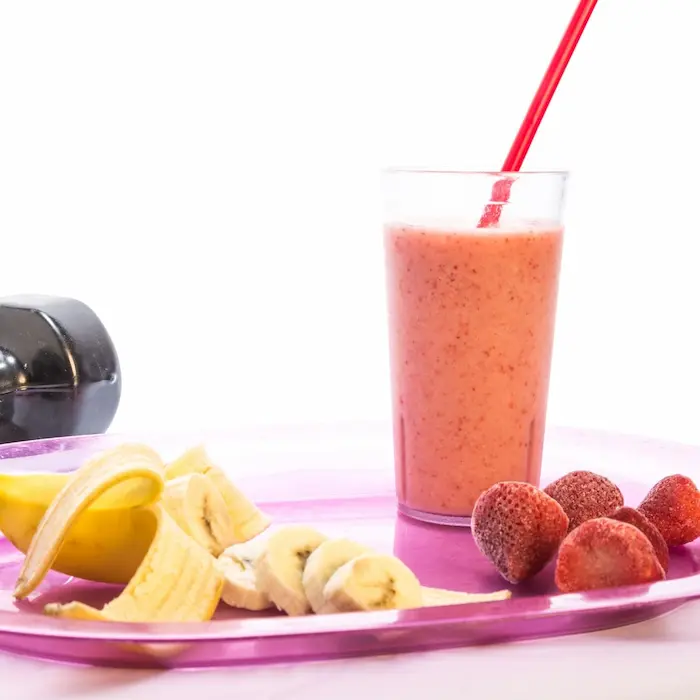 Now you can enjoy your smoothie! So pour your smoothie into your favorite serving glass and enjoy!
A homemade smoothie won't last as long as one blended by a machine. As a result, your ingredients are likely to separate more quickly. In this case, stir your smoothie well with a long spoon and drink it as soon as possible.
With that knowledge, you should now be able to know how to make a fruit smoothie without a blender. However, if you are not confident about how to make a smoothie without a blender or yogurt, you should see the below video.
If you ask me how to make a blueberry smoothie without a blender, or how to make a healthy smoothie without a blender you should follow these tips.
Now I want to share some of the smoothies recipes you can make without a blender. Have a deep dive into the below section to learn.
Different Smoothies You Can Make Without A Blender
You can make some tasty smoothies without a blender by following these recipes.
How To Make A Banana Smoothie Without A Blender?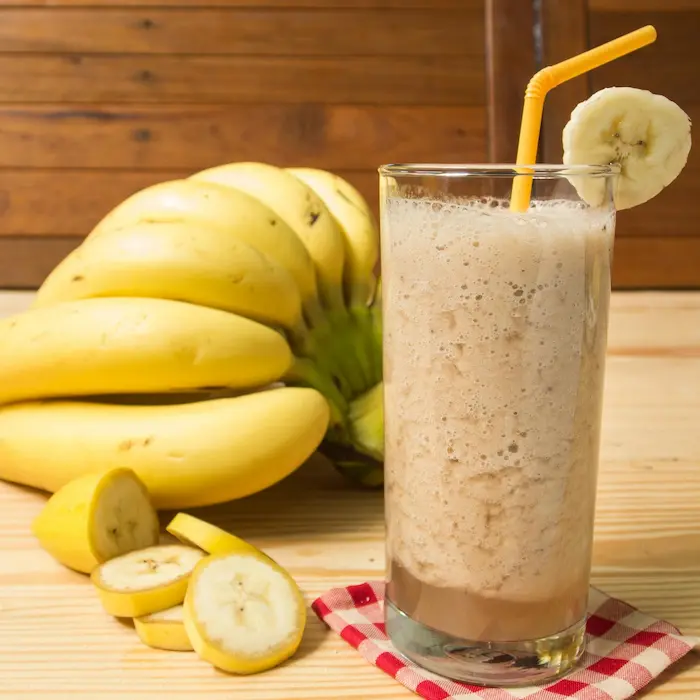 Banana smoothie is one of the easiest smoothie recipes I've ever made, yet it's one of my favorites.
No matter what, it'll dissolve in cold milk without having to be mixed first with hot water. Here's how you can make a delicious banana smoothie without a blender…
1 ripe banana
1 cup of dairy-free milk
1 teaspoon coffee instant granules
Using a fork, mash the banana until it is smooth.
You can add a small amount of dairy-free milk and mix it up a bit more.
Mix in the coffee granules (they will dissolve in the cold liquid).
Add liquid until it's all used up, then enjoy!
How To Make A Peanut Butter Smoothie Without A Blender?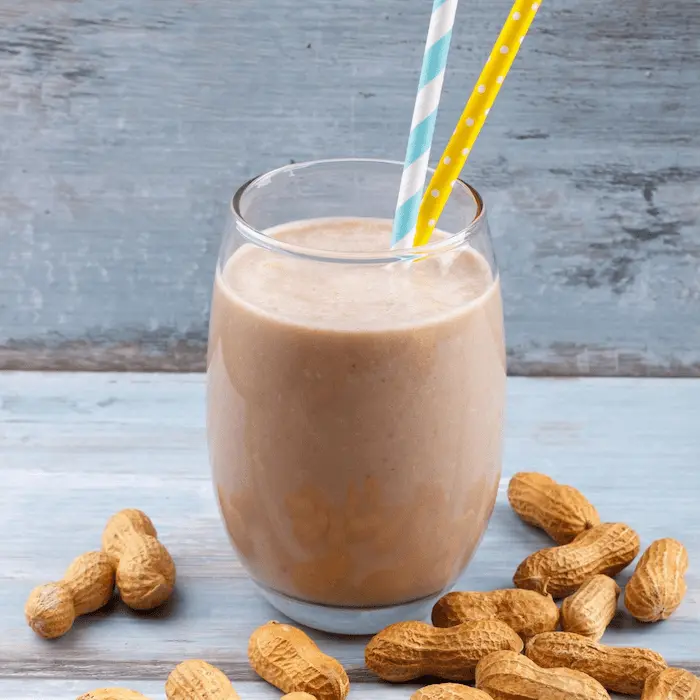 If you don't have a blender, you can make a peanut butter smoothie with this recipe.
Take 6 scoops of vanilla ice cream,
½ cup of milk,
6 tablespoons of peanut butter, and
Additional for drizzling.
Stir all these ingredients together in a large bowl until the desired texture is reached. To make the peanut butter ice cream, you should whisk vanilla ice cream first, then add peanut butter and 12.5 cups of milk.
After whisking the ingredients properly, the texture will be similar to a smoothie made in a blender.
How To Make A Strawberry Smoothie Without A Blender?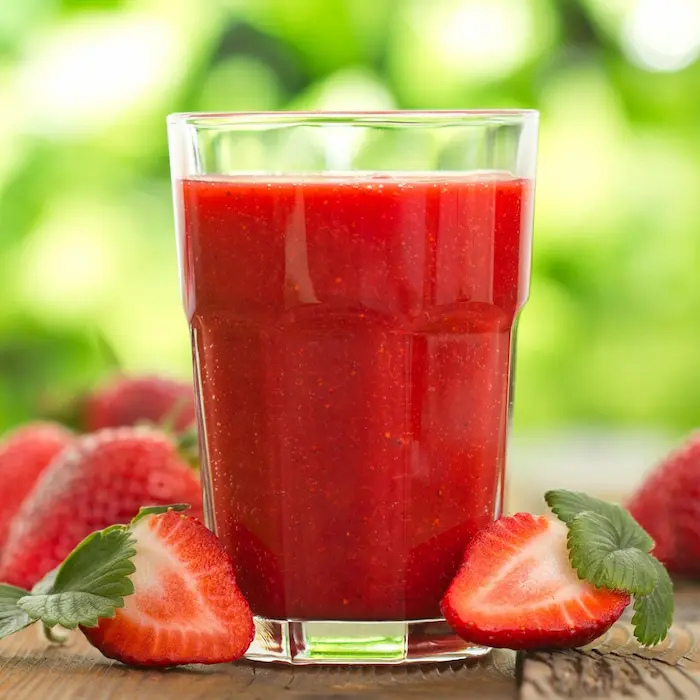 You can make a strawberry smoothie without a blender in less than five minutes.
Take one ripe banana and mash it with a fork.
After that, thinly slice a large strawberry and mix it with the banana.
In order to make the mixture more colourful, add some blueberries into it.
You can add two tsps of sugar to the mixture, as well as any amount of milk you wish to drink.
Stir the contents together with a long spoon.
Finally, your strawberry smoothie is ready to enjoy.
How To Make A Mango Smoothie Without A Blender?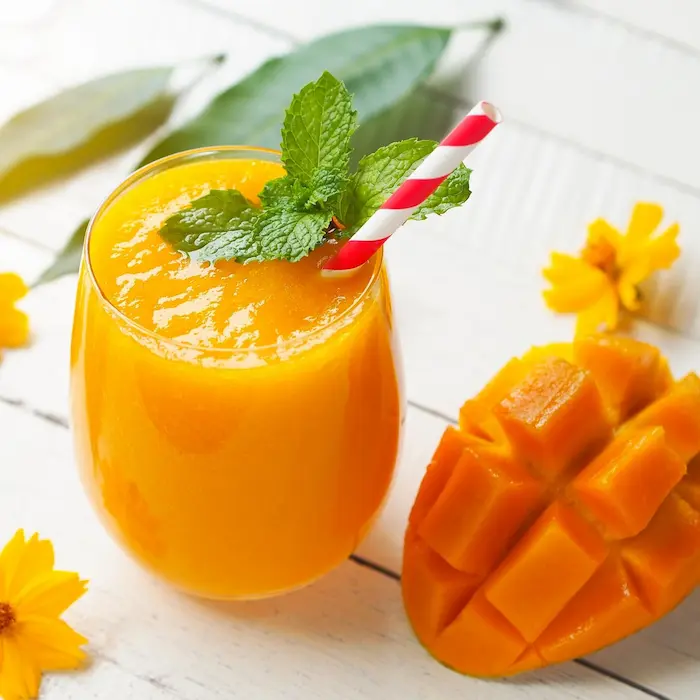 It's like a tropical vacation in a glass with this tropical smoothie. A delicious combination of coconut and mango creates the most delicious flavor. Additionally, they contain vitamins that are good for your skin.
1 ripe banana
120ml (½ a cup) coconut milk
½ cup mango (fresh or defrosted)
The banana and mango should be peeled, ensuring the stones are removed.
Combine them and mash them until smooth.
Gradually add a little coconut milk mixture as you go.
Finally, enjoy your mango smoothie.
Right now, you have learned some smoothie recipes that you can make without using a blender. However, there are other ways to make smoothies without using a blender. Discover alternative ways of making smoothies without a blender.
Another Way To Make Smoothies Without A Blender
There are also a way to make smoothies without a blender that I'm going to share with you. Take a look at the below section to know the way.
1. Fruit Powders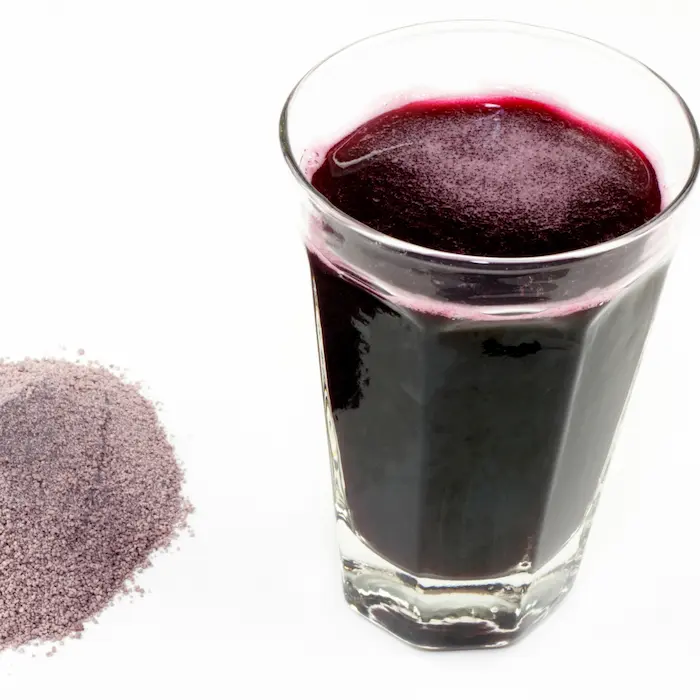 Fruit powders are the fastest and easiest way to mix a smoothie. To preserve their nutritional value, some fruit powders are simply frozen dried fruits. Therefore, you don't need a lot of them for each serving, and they don't require refrigeration.
Mix one tablespoon with liquid if you want to make a smoothie with fruit powder. The most common way to mix them is with water or fruit juice.
To get a creamier taste, mix with creamier milk such as coconut milk, almond milk, or dairy milk. There is also soy and rice milk, but they are less creamy than the above.
Final Verdict
Lastly, you have learned how to make a smoothie without a blender with different ingredients and easy combinations. Here, we've provided you with a recipe that can be made with some common household items.
I hope our Blenderless Smoothie recipe helps you to enjoy your drink. Even if you can't access your blender, you shouldn't skip your delicious smoothie; now and onward, we hope you are known for those ways. You can make juice effortlessly by following these steps.