When you are a fruit lover, a treat of freshly made smoothie can
lift up your mood instantly. Fruit, whether it's frozen or not, is packed with vitamins and nutrients.
And it's always a good idea to store fruit by freezing them as you can enjoy them later when they are out of season.
Now, many of the recipes for frozen fruits require a blender, such as a smoothie.
Wait, wait, is the blender really necessary? Well, the answer is no!
Yes, if you don't have a blender or it's not working for that time, you can still enjoy your frozen fruit. Today, I will show you what to do with frozen fruit without a blender.
So, let's dive into the fruity world with me.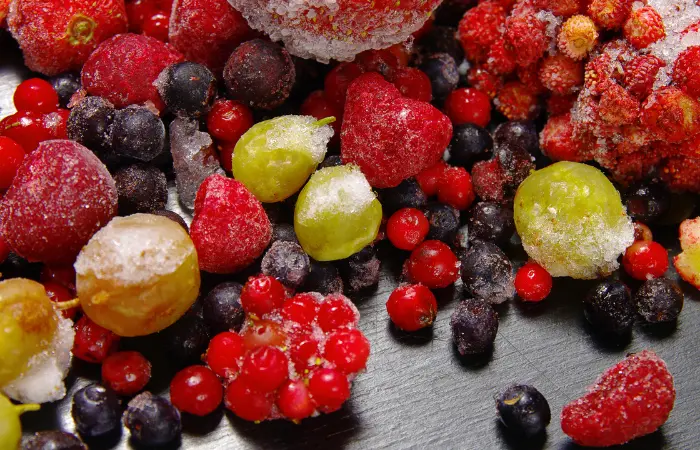 What to Do with Frozen Fruit without A Blender? Easy Recipe Ideas!
When we think about frozen fruit, the first thing that comes to our mind is a smoothie. Right?
Now, if you used to think that if there is no blender, there will be no smoothie, then you are totally wrong. So, my very first lesson for you is how to make a frozen fruit smoothie without a blender.
1. Make A Delicious Smoothie
Making a smoothie without a blender is time-consuming, but it's worth it and easy to do. To make the smoothie, you must learn how to blend frozen fruit without a blender.
First, you must wait for the frozen fruits to be thawed until the texture has softened. So, you have to be a bit patient as you can't make your smoothie as soon as you take the frozen fruit out of the freezer.
If you want the fruits to defrost quicker, you may put them in a bowl of cold water. But, don't use tepid or hot water because of food safety reasons.
Anyway, once the fruits reach room temperature, they will be mushier, which is perfect for making a smoothie. Now, put the defrosted frozen fruit in a bowl and use a fork to mash them until they turn into puree.
Note that when you use a fork to mash them, there will be chunks of fruit in your smoothie than if you used a blender. But, the taste will still be the same, so don't worry about it.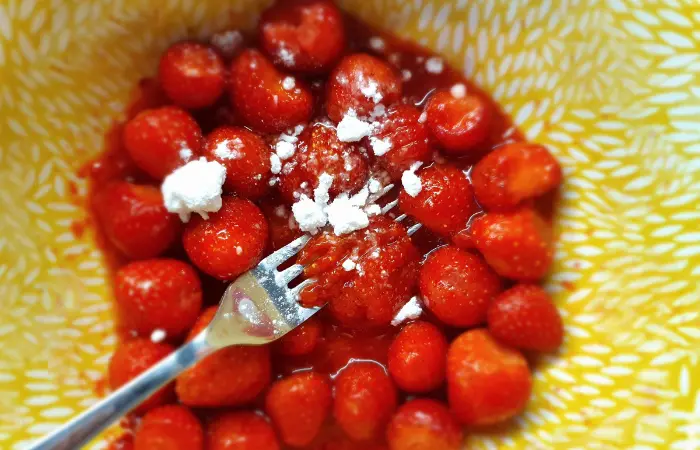 Besides using a fork, there are some other ways of blending food without a blender. For example, you can put your fruits inside a ziplock bag and press them with a rolling pin, or use a potato masher, etc. So, whatever is available in your kitchen, you may use that.
Alright, after you have mushed your fruit, follow this basic formula for making a blenderless smoothie.
Ingredients
½ cup of pureed fruit
1 cup milk of your choice (soy milk, almond milk, milk)
1 to 2 teaspoons of sweetener of your choice (maple syrup, honey, sugar)
1 to 2 teaspoons of the flavor of your choice (vanilla, chocolate, cinnamon, etc.)
½ cup of unsweetened greek yogurt (optional)
2 tablespoons of chia seeds (optional)
Protein powder (optional)
Instructions
1. Add the protein powder of your choice to the meshed fruits. It
will help thicken the smoothie. You may skip protein powder if you don't want it in your smoothie.
2. Add a liquid base (milk) and all the other ingredients to the mixture.
3. Put all these inside a jar with ice, close the lid, and shake until combined.
4. Pour in a glass, and enjoy with whipped cream or whatever you like as the topping.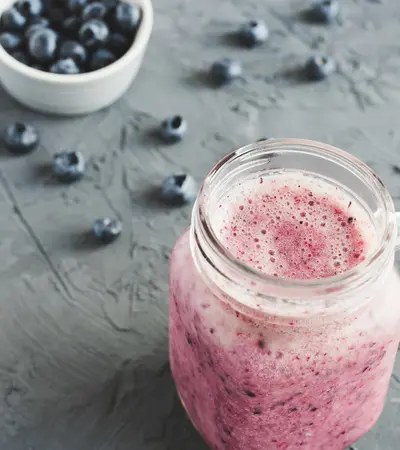 Alright, if you are not a smoothie person, there are more ways of enjoying frozen fruit. So, keep exploring the other recipes.
 2. Make Easy Fruit Compote
After defrosting frozen fruit, one of the problems is its texture.
Since frozen fruits have much higher water content because of their production process, they are mushier than fresh fruits.
But, this texture makes thawed fruits more suitable for making compote.
Compote is an easy fruit sauce made by cooking sugar and pieces of fresh (or frozen) fruit on the stove. The texture of compote is slightly different from other fruit spreads like jam and jelly.
While making compote, the fruits are roughly chopped instead of blending. Hence, the final product is chunkier, and the best thing is you don't even need a blender.
To make the compote:
Step 1
First, you need to thaw the frozen fruits. Then, chop the fruits roughly. By the way, you can use the fruits directly without chopping: it's up to your choice.
You can use everything from berries to cherries. But, frozen bananas might not work well because they lack adequate juice.
Step 2
After that, add some lemon or orange juice to the pot with the fruit that has been chopped up. Cook the fruit combination until it begins to boil, then lower the heat to a simmer and continue cooking for an additional 10 to 12 minutes. You should mash the fruit occasionally with a spoon during this process.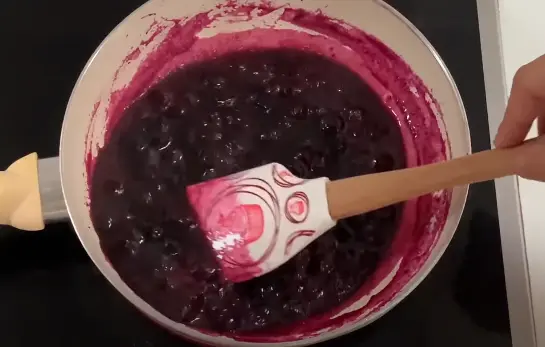 Step 3
After taking the compote off the heat, give it a taste and adjust the flavor as desired. Add a few spoonfuls of sugar or some cinnamon for depth of flavor if the fruit is too tart.
When you have finished making compote, you can either serve it right away or keep it in the refrigerator for up to a week.
By the way, you may not be able to spread compote on bread because
of the chunky texture, but it's an excellent topping for pancakes, waffles, and more.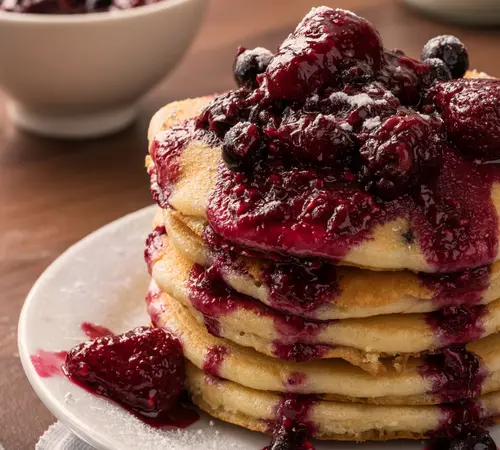 Also, you can use this compote to flavor your overnight oats or add sweetness to brunch meals.
3. Enjoy Them As A Snack
Snacking on frozen fruits, does the fact make you surprised?
Well, you may not think of eating frozen fruits as a snack like you would of an apple or tangerine. But, they are totally worth having as a snack. And the great thing is you can enjoy your favorite fruit even when it isn't in season.
I like to eat frozen mangos as they are incredibly delicious as well as nutritious.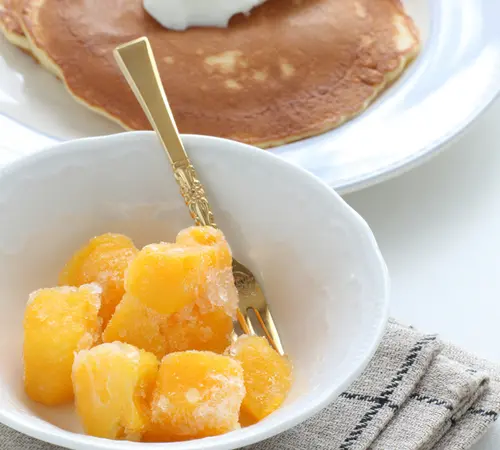 So, I suggest you try some yourself too. Also, you can dip your frozen fruits in chocolate ganache or milk and eat. It's extremely delicious!
4. Flavor Your Water Or Cool Your Drink with Them
If you don't like plain water, then frozen fruits can make it more delicious. Just add some frozen fruits to your water and enjoy the added flavor. You are surely gonna love this!
From lemon, kiwi, and mangos to strawberries, you can taste the freshness of fruits with your plain water, which will take the taste to the next level.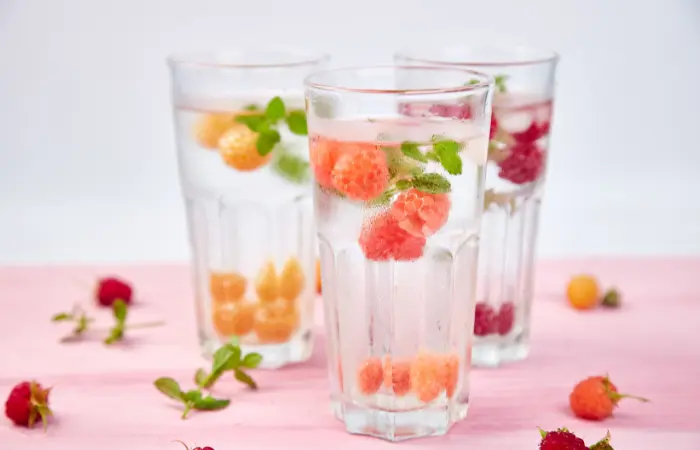 Also, it will cool your water, so there is no need for extra ice cubes.
 5. A Frozen Dessert
With frozen fruits, you can make different types of frozen desserts. And one of my personal favorite desserts is berry frozen yogurt.
All you need to have is frozen berries, yogurt, and honey.
You can make this dessert with berries or any other frozen fruit of your choice. It's up to you which fruit you want to add.
Ingredients
½ cup of plain yogurt (low-fat, greek, or full fat)
·
·
1 teaspoon of lemon/ vanilla
Instructions
1. Process frozen berries, honey, and yogurt in your food processor for 2 minutes or until the mixture is creamy.
2. Serve soft or move to an airtight container that can be frozen. Freeze for at least three hours or overnight. Then, serve and enjoy.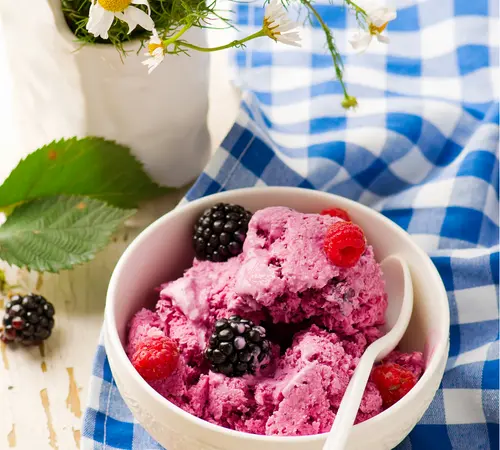 Note: You can keep this dessert in your freezer for up to 2 weeks. This dessert is also great if you are trying to eat healthy as it doesn't contain any sugar.
6. Make Ice Cream
3 ingredients and 5 minutes are all you need to enjoy some freshly made ice cream. And, of course, the main ingredient is your frozen fruits.
Ingredients
4 cups of frozen fruits (blueberries, strawberries, mixed berries, bananas, etc.)
1 cup of coconut milk (or your favorite milk)
·
½ tablespoons of powdered stevia (you can use maple syrup, honey, or any other sweetener)
Instructions
1. Add frozen berries, stevia, and milk to your food processor's bowl and process them until smooth.
2. Taste the mixture and add more sweetness if needed.
3. You can eat the ice cream right away if you like the soft texture.
But, if you don't want to eat it now, transfer it to an airtight container and place it in the freezer for 2-3 hours.
If you want to freeze it for more than 2 hours, take it out of the freezer 5 to 10 minutes prior to serving to let it soften.
Alright, till now, I have suggested some cold desserts to make with frozen fruit. But is there any way you can use them in baking? Let's see.
7. Use Frozen Fruit in Baking
You can easily use frozen fruits in baked goods like cobblers, fruit crisps, or bread. I especially like to add them to my cake. Frozen blueberries or strawberries go perfectly in a cake. Here is a recipe for blueberry kuchen that I often try.
Ingredients
1 ½ cups all-purpose flour
2 teaspoons of baking powder
1 ½ teaspoon of grated lemon zest
1 large egg (room temperature and beaten)
1 teaspoon of vanilla extract
2 cups of frozen blueberries
Instructions
1. In a bowl, combine all the dry ingredients and mix well. Then, add the milk, butter, vanilla extract, and egg. Blend all of these together until you get a smooth batter.
2. Pour this mixture into a greased baking dish and sprinkle some blueberries over.
Use frozen blueberries without thawing them to prevent the batter from becoming discolored.
3. Bake at 350 degrees for 40 minutes or until lightly browned.
4. After baking, cool down the cake, sprinkle some powdered sugar or spread whipped cream over it, and enjoy.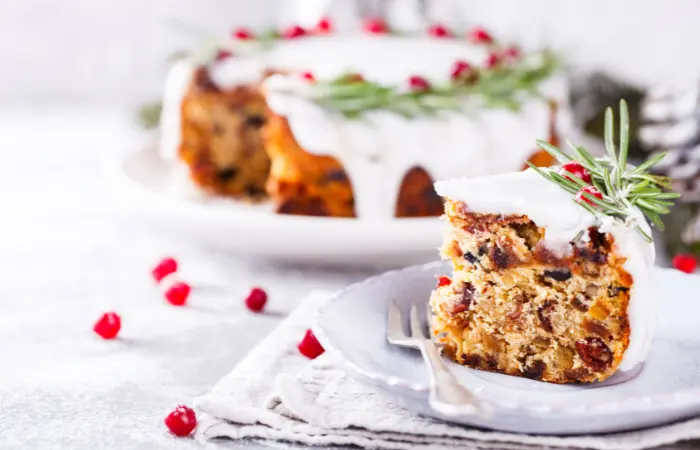 8. Mix Your Frozen Fruit to Salad Dressing
When making your own salad dressing in the future, think about including frozen lemons or raspberries in it. Just a small quantity of frozen fruit can bring freshness, a touch of sweetness, and a ton of flavor to dressings.
Additionally, you can freeze herb batches to use them quickly in dressings.
9. Berry Pancake
I like to add frozen berries to my pancake batter, and it always tastes incredible.
Ingredients
1 cup of self-raising flour
1 large egg
1 ½ cups of buttermilk
200 gm frozen mixed berries
40 gm butter
1 cup/ 250 ml of maple syrup
1 teaspoon of vanilla extract
Extra mixed berries to serve along
Instructions
1. Take a large bowl and pour flour into it. Make a well in the center of the flour and add egg, vanilla extract, and buttermilk. Stir them together until combined well. Set this mixture aside for 30 minutes to rest.
2. Melt half the butter in a large nonstick frying pan placed over medium heat. Pour 1/4 cup of the pancake batter in the pan and some mixed berries over it. Cook for one minute, or until air bubbles develop and the pancakes are golden from underneath. Cook for 1 minute after turning, or until golden.
Place on a plate and wrap in foil. Repeat this step for the remaining batter.
3. Place all the pancakes on a serving dish and top with some extra berries. Drizzle maple syrup over and enjoy.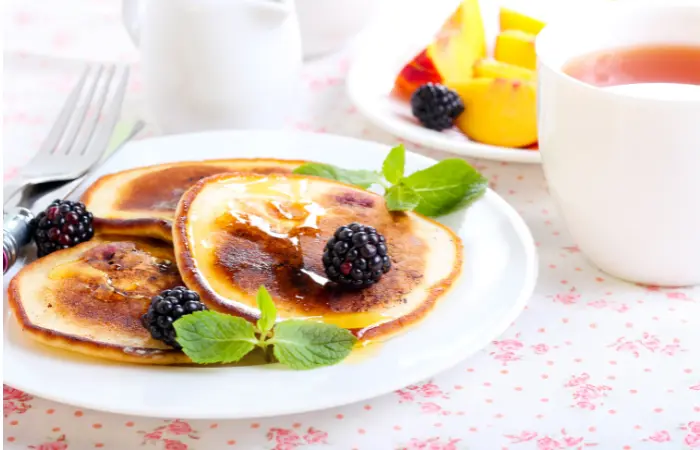 10. Make Strawberry Coconut Freezer Fudge
If you are craving a healthy dessert, then here it is. Strawberry coconut freezer fudge is easy to make, and you don't need to have a blender to make it.
Ingredients
2 cups of frozen strawberries
½ cup of almond butter
⅓ cup of melted coconut oil
2 tablespoons of maple syrup
Instructions
1. Add all the ingredients to a food processor and process until it's smooth.
2. Spread the mixture into a pan and sprinkle some shredded coconut on top. Place it in the freezer overnight and have it.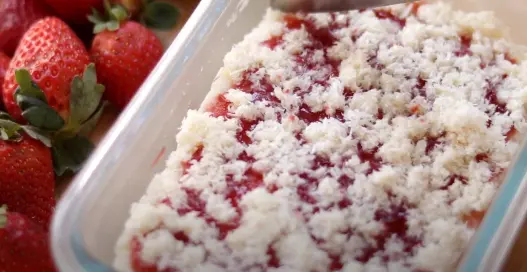 This easy freezer fudge is healthy and delicious at the same time. So, the next time you wonder, "what can I do with frozen fruit without a blender," you can make this instantly.
11. Top Your Cereal
One of the easiest things you can do with your frozen fruit is, sprinkle them over your cereal and enjoy the added fruity flavor.
From strawberries, blueberries, and raspberries to mangoes, every frozen fruit goes well with cereal.
12. Mix with Yogurt
When you mix frozen fruits with yogurt, the taste of the fruits become more delicious with a creamy flavor.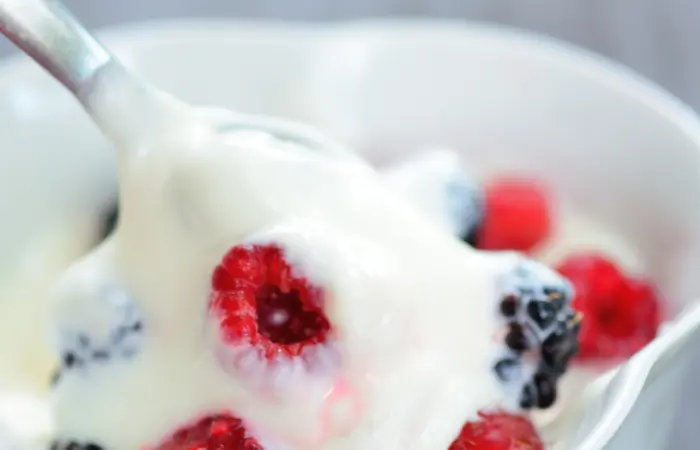 Except for yogurt, frozen fruits are also tasty to eat with whipped cream.
Till now, I have shared some of the ways you can eat frozen fruit
while not having a blender. I have tried all these recipes, and they are truly
mouthwatering. You may try any of these, and I can assure you that you will fall in love with the dish.
Anyway, here comes an important segment that you should definitely check.
Should You Buy Or DIY Your Frozen Fruit? Must Check!
First, frozen fruits and veggies are as good as their fresh forms. And there is nothing wrong with buying them from the store.
In case you don't know, packaged frozen fruits are picked at the peak of their ripeness and then flash frozen to preserve their flavor and nutritional value.
So, you can buy bags of frozen fruits from the market without any worries and eat them.
But, if you ask for a suggestion to buy them or do it yourself, then I will say it's always better to freeze fruits and vegetables yourself. Personally, I buy fresh fruits from the farmer's market and then freeze them in the freezer.
This way, the cost is cut down, and I am also satisfied with the quality. Now, if you also want to buy fresh fruits and freeze them, I have some guidelines for you.
Always buy ripe fruits for the uttermost flavor.
Wash the berries and dry them next. After that, place them in an airtight container and freeze them.
To avoid freezer burn, which will affect the fruit's flavor and texture, store your fruit close to the front of the freezer.
When it comes to bananas, peaches, and mangos, you should peel and cut them before freezing.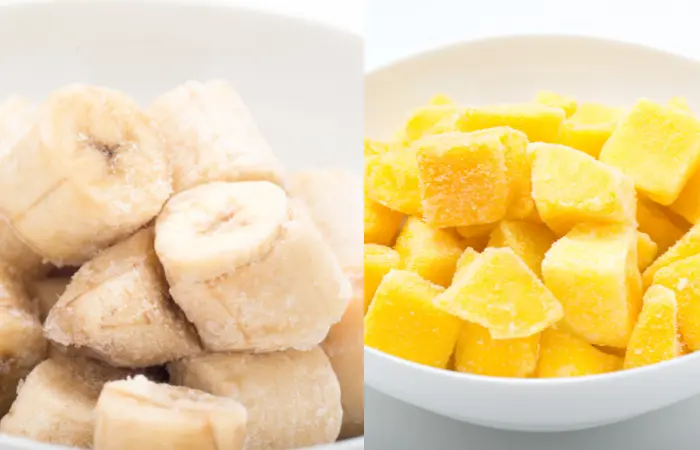 Citrus fruits like oranges, lemons, and limes can be frozen in slices for garnish, infusions, or juice for recipes and smoothies.
Avocados can be frozen whole, including the seeds.
Best Alternative Tools to Blender
If you are making a recipe that requires crushing frozen fruits into a blender, then keep in mind that there are other tools that can also do the job of a blender to chop the fruits finely.
Once the fruits thaw a little, you can mash them with a fork or a potato masher. Another excellent alternative is the food processor, which I mentioned in some of my above recipes. It works just perfectly!
Now, if you can't afford both a blender and food processor and still want to get some of their benefits, an immersion blender can be your savior. You can easily buy an immersion blender for under $25.
It will be a valuable addition to your kitchen appliances, and the best part is that it can be used to make smoothies from frozen fruits easily.
Anyway, you may go through our writing on how to blend without a blender using other tools for a more detailed guideline.
Okay, it's time to wrap up this topic.
Final Thoughts
Now that you know what to do with frozen fruit without a blender, it's time for you to try some of the recipes yourself.
Besides them, there are plenty of other uses for frozen fruits. For example, use them to make compote or muffins after thawing, or serve them frozen as an ice cream topping or chocolate-covered as a tasty treat.
Frequently Asked Questions
Are frozen fruit smoothies healthy?
Smoothies made from frozen fruits are indeed healthy.
Drinking smoothies will often result in you eating more fruits and veggies. Also, you can get the benefit of a wide range of essential vitamins, minerals, fiber, and antioxidants by just drinking a glass of smoothie.
Can you eat fruit that has been frozen for a year?
Frozen fruits remain safe to consume for an extended period of time. But, it's better to enjoy them within 6-9 months for the nutritional value and best taste.
Can you thaw and eat frozen fruit?
Yes, you can thaw and eat frozen fruit. You may defrost them by putting them in the refrigerator, leaving them under running water, or microwaving them on low power.
Can you eat frozen fruit out of the bag?
Frozen fruits are safe and ready to eat right out of the package. You don't even need to wash them. Since they have higher acidity and sugar levels, it is unlikely that dangerous bacteria could grow on them at freezing temperatures.